Satellites bring telecare services to remote areas of Italy.
Smart Health TV in collaboration with ESA Space Solutions have developed the SmartSatCare solution to facilitate access to social and healthcare services for people in remote rural areas with poor internet service, taking advantage of the coverage offered by satellites.
The sudden crisis generated by the Covid-19 pandemic has put a strain on the provision of health and social services for many citizens, with a particular impact on those living in more remote areas. This has had physical and mental repercussions on older and frail residents.
The aim of the SmartSatCare project is to help these citizens and socio-health workers mitigate these consequences by using a technological solution based on the use of Smart Tv, smart health monitoring devices and satellite connectivity.
Thanks to the Smart Health TV solution, the technology gap is bridged by using the TV as an input medium for video calls, synchronisation of measurements from medical devices, cognitive games, medical and healthy living advice, etc.
LifeVit has integrated its smart devices with the Smart Health Tv solution, offering users of the programme to track their blood pressure (LifeVit BPM-160), temperature (LifeVit Kelvin), blood oxygen saturation (LifeVit OL-750), weight and body composition (LifeVit Kryos).
Professionals at the ASL CN2 Hospital in Alba (Italy) will be able to interact remotely with their patients enabling them to:
Mitigate problems generated by fewer home visits or urgent patient visits to the hospital.
Carry out remote consultations, as well as remote monitoring of treatments, vital for chronically ill patients.
Offering remote psychological assistance, especially important in cases of users who are alone at home with mobility problems.
Remote participation of relatives or carers in consultations or treatment monitoring.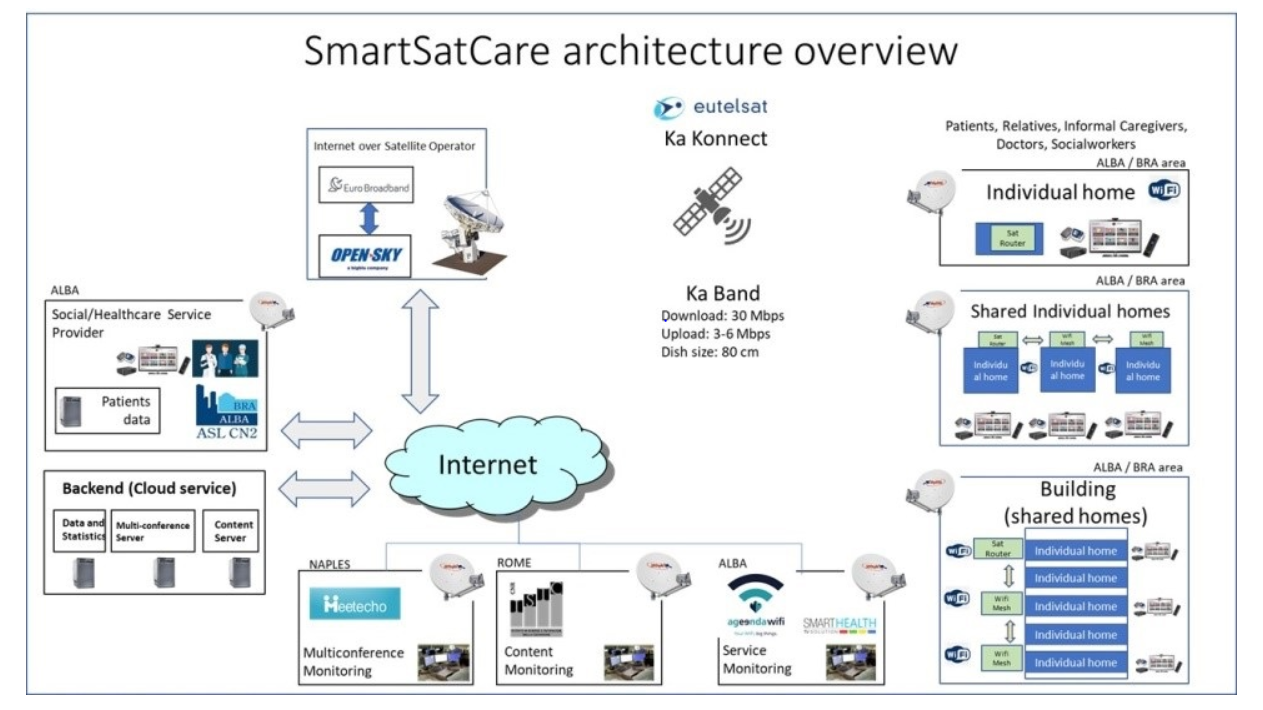 Find out more about this project: https://business.esa.int/projects/smartsatcare