Activity bracelets as a tool to reinforce population health.
The International Centre on Ageing, CENIE, and the University of Salamanca have joined forces to develop projects focused on longevity, considering the current environment of society.
The demographic transition is a transition towards longevity, the increase in life expectancy brings with it an increase in the fight against age-related diseases. This change also brings with it a major challenge for society: the importance of ageing well. This is where preventive health programmes become very important, to avoid costly interventions that are also less effective.
The "Together we give more life to Zamora" programme encompasses 10 applied research projects and proposes an inclusive, inclusive and sustainable quality of life model. The research "Implementation of a system for the promotion of healthy ageing in the elderly population", directed and coordinated by the CTIC Foundation, promotes a better quality of life through the learning and maintenance of healthy habits, in which physical activity plays a particularly relevant role.
This initiative proposes the implementation of an innovative and potentially transferable technological solution. The aim is to promote, reinforce and maintain a healthy habit such as physical activity, which is intended to have positive consequences on the physical and emotional health of its users.
The LifeVit AT-500 HR activity bracelet, together with the "Zamora más vida" App, will enable the monitoring and promotion of physical activity in the usual environment of the population over 65 years of age living in Zamora. Thanks to our wearables, researchers will be able to measure the physical activity of the participants (steps, distance travelled and calories consumed) together with their sleep habits.
In addition to the monitoring of physical activity, different standardised instruments will be applied for pre- and post-intervention assessment of aspects related to well-being and quality of life. This will allow the evaluation of the potential impact of physical activity on emotional aspects and aspects related to quality of life.
The following results are intended to be obtained:
Scientific evidence related to the improvement of well-being through the promotion of physical activity in active and sedentary elderly people.
Increased adherence to physical activity through gamification strategies.
Proposal of innovative leisure alternatives adjusted to the current characteristics and preferences of the elderly population.
Reinforcement and/or generation of quality social relationships, using physical activity as a means and element of support for population health promotion policies.
Use of wearable technology as a tool to reinforce population health.
Increasing physical activity in settings of particular preference for the population.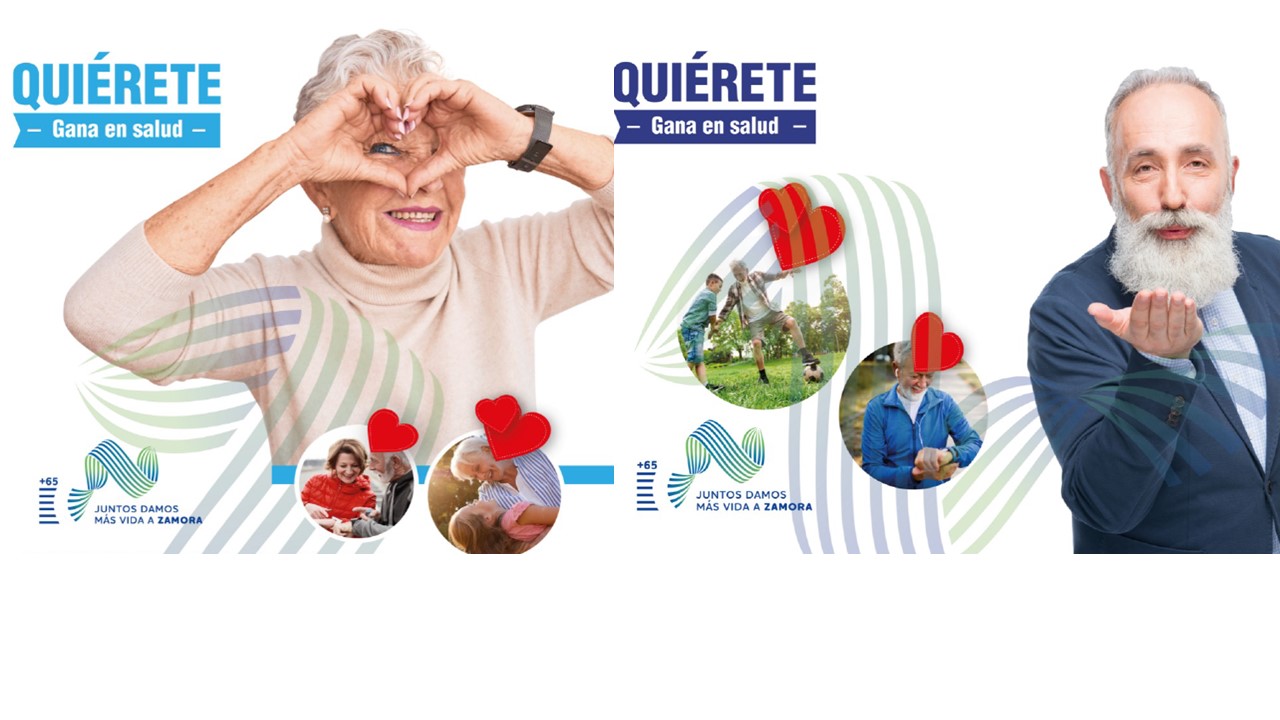 CENIE: https://cenie.eu/es/actividades/evaluacion-de-la-implementacion-de-una-intervencion-multicomponente-no-farmacologica-en
Together we give more life to Zamora: https://zamoramasvida.org/