Professional
Telemonitoring of health data
LIFEVIT IS A PERFECT PARTNER FOR HEALTHCARE PROFESSIONALS.
WITH LIFEVIT, TELEMONITORING PATIENTS IS VERY EASY.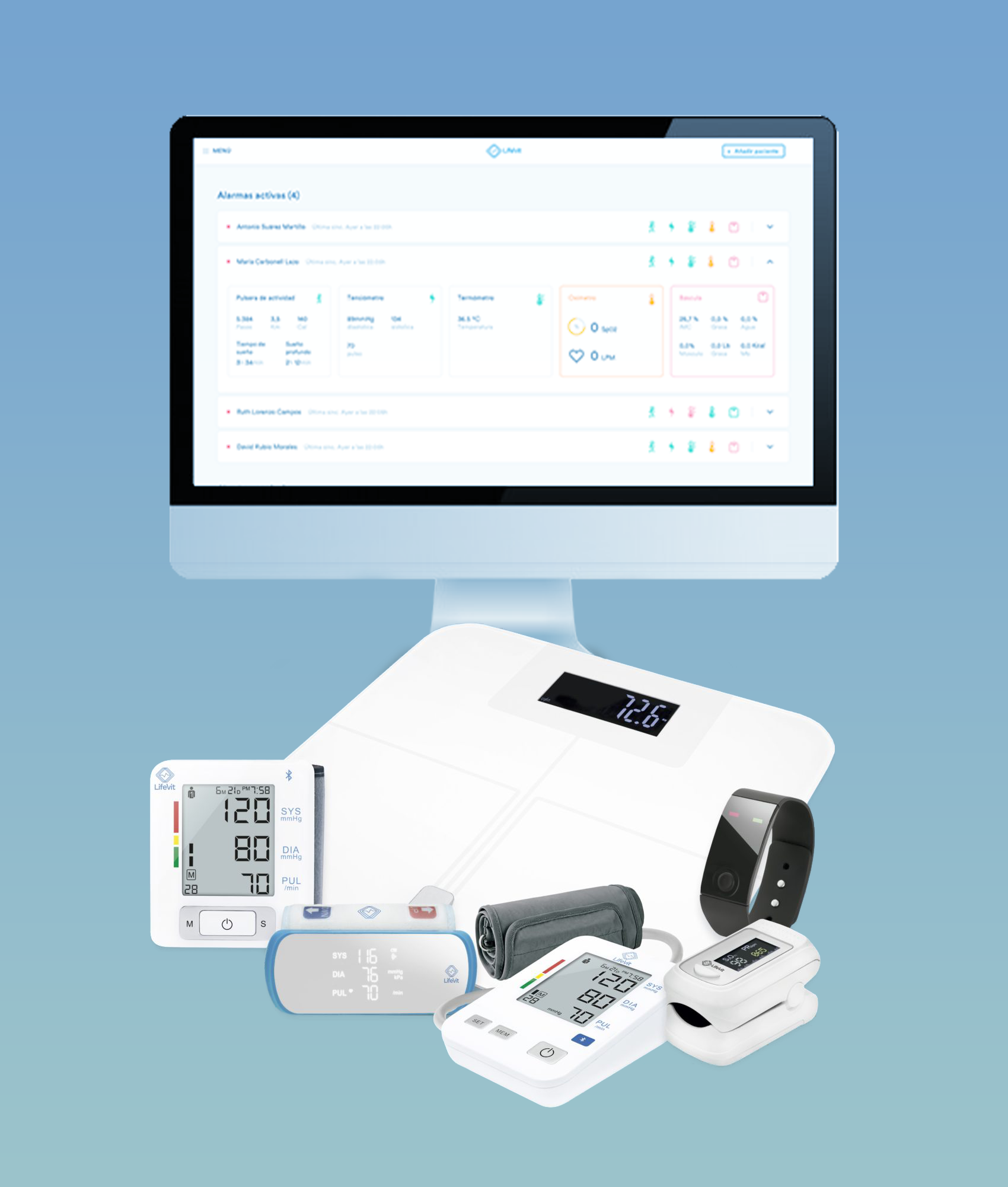 Our integration
solutions
Our team has extensive experience in integrating with telemedicine platforms, insurance companies and hospitals. LifeVit offers a specific portal for its partners and an SDK code for Ios and Android. With just 5 lines of code, all LifeVit devices are linked. Additionally, LifeVit offers the option of integration through the BLE communication protocol, via Oauth 2 and other customized solutions. The integration of our devices is very simple, if you are interested contact us:
In our search to improve the quality of life of our users, we have created alliances with companies and entities that share our passion for the health and well-being of people.