Improving elderly care with the help of technology.
According to the RESYDEM study, around 60% of users of care homes in Spain have dementia-related pathologies. For these users, the care needs are considerable (feeling of security and control for the person) and technology can provide solutions in this field.
Ibernex, a Spanish company specialising in the development and integration of technological solutions for the socio-health sector, in collaboration with the El Buen Samaritano rest home for elderly people, has implemented a new digital system for the care of the users of this centre.
The head of the centre began the search for technological solutions that would allow the staff to focus on what is really important: being with people. A search for efficiency in the provision of the service that would result in greater satisfaction for its users, minimising the time spent on administrative tasks of data recording that can currently be carried out automatically.
Ibernex has implemented its care communication system in the centre, which facilitates the administrative tasks of the staff and provides security to the centre's team and residents. Through this system, data and tasks are easily recorded and alarms and alerts can be set up.
Thanks to the recent collaboration agreement between LifeVit and Ibernex, LifeVit smart health devices allow each user's measurements to be linked to their history within the residence's own management platform. In this way, using the LifeVit OL-750 pulse oximeter, oxygen saturation, pulse and respiratory rate are easily recorded with the help of the nursing home's professional team, without the need for manual records to be entered into the management system. Blood pressure is also monitored by the LifeVit BPM-200 blood pressure monitor, enabling effective and efficient management of a recurring task.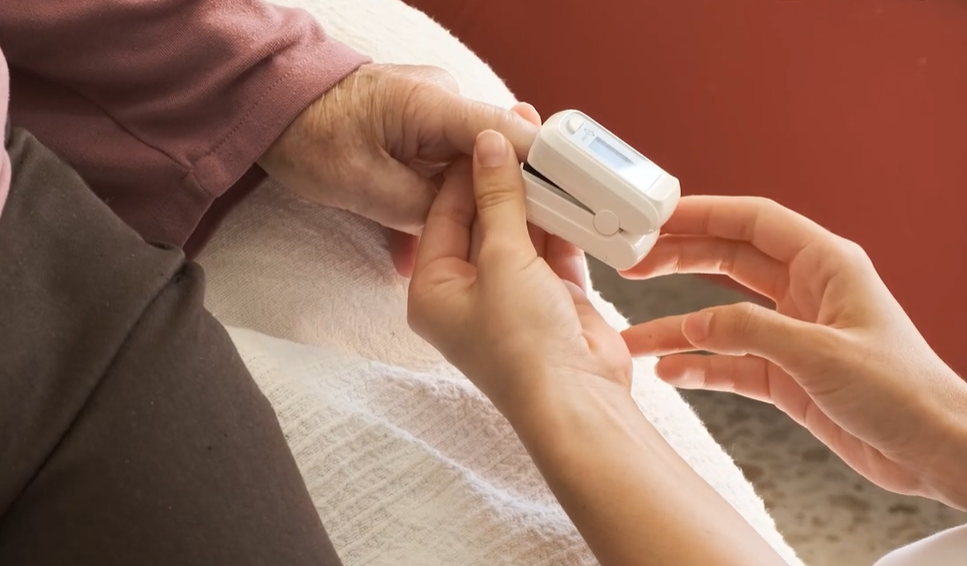 For the centre's management, it is essential that "the technology is invisible to the user" while for the worker it is an "ally that allows them to focus on what is really important".
LifeVit collaborates with Ibernex by offering devices that complement its digital solutions, making it possible to improve the quality of life and care for people with persistent illnesses and the elderly.
Success story El Buen Samaritano: https://www.youtube.com/watch?v=u8FHITKxj9g